Visit Betway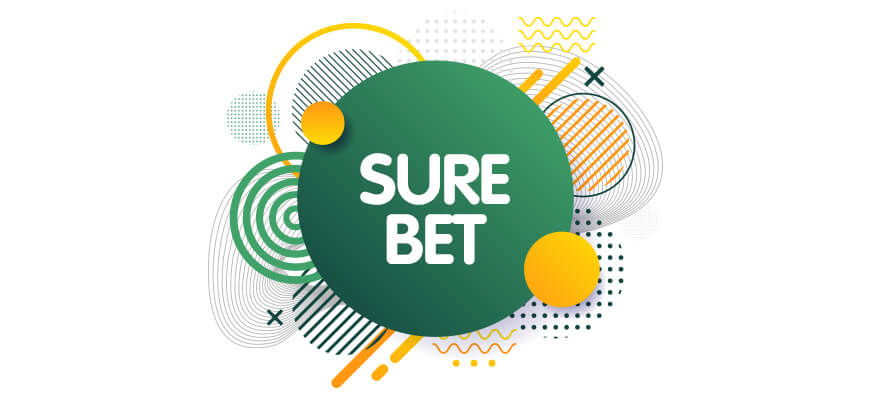 A surebet is a type of bet that experienced gamblers like to make use of. But what is it exactly? Well, all of the answers to this question can be found below. So, if your curiosity is starting to get the best of you, the best that you can do is carry on reading and we promise that we will satisfy your curiosity.
What is a Surebet?
A surebet, also known as a miraclebet, an arb, or an arbitrage bet, is a set of bets where you are guaranteed to make a profit when betting on a particular market or sporting event.
When you are placing a surebet, you are exploiting the different odds that different bookies (usually two) are offering.
In a case of a surebet, the odds that one bookmaker offers and the odds that another bookmaker offers for the same outcome are so different, that you will have the chance to make a profit whatever happens.
Bookmakers That Offer to Place Surebets
Example of a Surebet
To give you a clearer understanding as to what a surebet is, we will give you an example now. Usually, we use football scenarios in our examples, but we have decided to go with tennis here.It is always nice to have a change, right?
So, let us all pretend that Novak Djokovic is playing Roger Federer in the final of the Australia Open. With one bookmaker, Federer is valued at 2.10. With another bookmaker, Djokovic is valued at 2.10 to win.
Here we have the perfect opportunity to place a surebet. In this scenario, if we place N5,000 on Federer to win and N5,000 on Djokovic to be victorious, we will end up with a profit.
| | | |
| --- | --- | --- |
| Bookmaker | Federer | Djokovic |
| 1XBet | 2.10 | 1.80 |
| Betway | 1.80 | 2.10 |
So, how do you calculate a Surebet? We calculate a surebet by adding the probabilities of the betting odds offered for each outcome. In order to calculate the probability, we just divide the odds (when they are in decimal format) by 1.
So, let us stick to our tennis example from above.
Federer with 2.10 odds; the implied probability will be 2.10/1 = 47.6%.
Djokovic with 2.10 odds; the implied probability will be 2.10/1 = 47.6%.
To then find out if we have found ourselves a surebet and a guaranteed profit, we simply have to add the two probabilities together, which will give us a percentage of 95.2%.
When the implied probability is less than 100%, the more worthwhile the surebet is and the more profit we will be able to make.
How to Place a Surebet
When it comes to placing a surebet, is it an easy process? Well, of course it is as it really is no different than placing a couple of single normal bets. The tricky thing is working out whether you have a surebet or not – this is something that inexperienced gamblers can mess up from time to time. It will take quite a bit of practice.
Below we have outlined how you can place a surebet:
Enter your account and then locate a surebet.
Once you have located a surebet, work out how much you will need to bet on it in order to ensure you end up with a decent profit.
Once you have made up your mind, place the stakes on both outcomes and click "Submit Bet". You have just placed your very first arbitrage bet
Tips for a Surebet
One great tip that you should always keep in mind when you think you have found a surebet is to make sure that both bookmakers accept the type of bet that you are going to make. Some people like to place very large wagers when they are making a surebet – why would you not if you are guaranteed to make a profit? However, not all bookies have the same bet limits.
Therefore, you always need to make sure that you will be able to place the same bet at the two different bookies. This is the only way that a surebet can work. For instance, if you deposit N50,000 on Djokovic to win the Australian Open at 1XBet, and then go to deposit the same amount at Betway only to find that you are now permitted to do so, you will not have that surebet that you thought you had.
Our Opinion of Surebets
Below you will be able to find some advantages and disadvantages of surebets.
Advantages
The main advantage of this type of bet is that you will always walk away with some type of profit. This profit will never be huge, but who can truly turn down a guaranteed profit, no matter how much it is? Not many people, we can tell you that for certain.
Whenever you are lucky enough to find an arbitrage bet, we highly recommend that you take advantage of it. Just always remember the tip that we gave you above.
Disadvantages
One of the main disadvantages of such a bet is that they can be pretty tricky to find. This is because bookies do not like them and, when they realise that there is a surebet available, they will remove it as quickly as possible. A lot of the time, a surebet might only be available for around 15 minutes or so.
So, once again, if you are certain that you have found yourself a surebet, do not sit there pondering whether to go ahead and place it – do it before the bookie realizes and takes the option away from you.