1XBet Mobile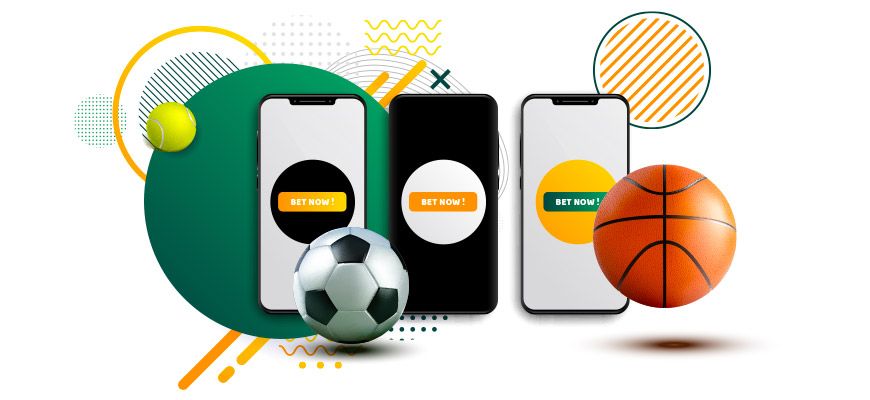 In recent years, ever-improving technology has seen a huge change in how the majority of sports betting fans are placing their bets. Nowadays, more and more sports bettors are using their mobiles to gamble, which is why it is important to know which betting apps allow the best experience. Below you can find out all you need to know about sports betting apps for Nigerians.
What Are the Best Mobile Applications in Nigeria?
What Are The Advantages of Using a Betting App?
There are many different benefits that you can get from using a mobile betting app. Below we have gone ahead and provided you with some great attributes of those betting apps.
Allows for Flexibility: If you have a betting app on your mobile device, then you will be able to place some bets wherever you happen to be. This means that the waiting time will pass quickly as well as ensuring that you do not miss out on events that you wanted to bet on.
Placing a Bet is Easy: Thanks to mobile apps, you can have a betting slip completed and submitted with just a few taps of your fingers. You do not have to sit there and wait for your desktop device to load, then your Internet browser to load, and then the bookmaker's website to load.
Faster than mobile sites: If there is no app available, then a mobile site is usually a fine alternative. However, if there is an app available, then you really should download it. This is because apps are much faster than their mobile site counterparts. There is no such thing as lag when you are using an app.
Are There Any Disadvantages?
What about the disadvantages of using an app? Well, in all honesty, there are none.
The only thing that you should always remember is to never go over the top. Just because you now have a means to place a bet wherever you happen to be, it does not mean that you have to place a wager. If you keep betting just because you can, you could end up developing a gambling addiction.
How to Know if Your Mobile is Compatible with a Betting App?
If order to know whether your mobile device is compatible with a betting app, there are two things that you need to know. These are:
The platform that your phone uses (iOS, Android, Windows).
The platforms that the app itself is compatible with.
If the bookmaker says that their app is compatible with Android and iOS devices and you have an Android smartphone, then you will definitely be able to download the app onto your device.
However, if the app is only available to iOS users and you have an Android device, then you will not be able to make use of the app.
How to Download a Betting App?
If you are convinced that using a betting app is the best way to bet efficiently, here is the process to follow to get yours. We've highlighted the process for iOS, Windows and Android devices.
iOS and Windows
When it comes to downloading a betting app, it is safe to say that you will have no difficulties. If you have an iOS or Windows device and the app is available on those platforms, then you simply have to:
Enter their respective stores.
Search for the app using the search bar.
Download the app and follow the basic instructions.
You will have the app up and running in little to no time.
Android
However, if you have an Android device and you want to download a betting app that is available for Android, you will not be able to do so by going on the Google Play Store? Why is this the case? Well, it is because Google does not allow gambling apps to be downloaded from their store. Therefore, in this case, you will have to
Load up the mobile site.
Download the app directly from there.
Once again, this is an easy enough process.
Differences Between the App and the Mobile Version
Those who do not download apps usually place their bets on mobile sites. Some people prefer this because it means that they are not taking up space on their mobile devices.
However, apps do not use up as much battery as a mobile site does and an app uses up a lot less mobile data than a mobile site does.
Furthermore, when you are using a sports betting mobile site, you might have fewer betting markets available to bet on. With an app though, there are usually no restrictions, which means that all of the betting markets that you find when using their desktop site will be present when you are betting using their app.
Furthermore, as we have already mentioned above, sports betting apps are often a lot faster than mobile sites. In a world where we always seem to be in a rush, speed is something that is really appreciated.
What Makes A Great Sports Betting App?
No app can get perfect tens in all areas, this is just not possible. This means that the total package on offer has to be as close to perfect as possible if customers are going to download them.
Below we will take a look at what helps one app to stand out from another one:
Mobile Betting Options: A good app is one that gives its customers everything that they would get were they playing on a desktop device. This includes all of the betting markets, the Welcome Bonus, and promotions. There should also be live betting available as well as live streaming so customers can watch all of the action as it unfolds.
Top Security: In the gambling world, security is something that is really important. A good app should have high levels of encryption so that its users can gamble without having to worry about whether any of their money is being stolen or whether any of their personal details are getting into the hands of the wrong people.
Easy to Navigate: Some mobile devices are huge now, but not everyone has a huge mobile phone. Therefore, the best apps will ensure that navigation is easy no matter what size device they are being played on. If an app is tricky to navigate, then word will quickly get out about it and nobody will bother downloading it anymore.
Deposit and withdrawals: On the best apps, all of the payment methods that are available on the desktop site will be available as well. Not only should they all be available, but the transaction process should be as quick and easy as they are on the desktop version.
Customer Support: An app that is worth its salt will provide its users with the same customer service methods that they could make use of if they were using the desktop version. This includes the likes of live chat, email address, and a telephone number.
The Best Betting Apps in Nigeria
As a Nigerian sports bettor, you will probably want to know which betting sites have the best betting apps, right? Well, below you can find four of the best. If you choose to join up with one of these bookies and download their app, you will definitely not be disappointed.
Bet9Ja
This is the app that is the most downloaded in Nigeria, and for good reason too.
When you play on this app, you will be able to find all of the same features that you can find on their desktop site. To add to this, it is very fast and easy to navigate, which is why it is so appealing to many. Whether you have an old phone or a new phone, you will not have any issues when using this app.
If you are a football fan, you will be glad to hear that you will be able to find odds for nearly every football game that you can think of on this app. This app is available on both Android and iOS devices.
22Bet
Those with an Android or iOS device will be able to download the 22Bet app and take advantage of all the same features that are available on the desktop device.
This includes the likes of very competitive odds, live streaming, and betting notifications. Us Nigerians are huge football fans, so you will be glad to hear that you will have plenty of football markets to bet on when making use of this app.
1XBet
When it comes to an app with a great design and interface, then you certainly cannot get much better than the 1XBet app. They have put so much effort into designing this app and you will be able to see this right away when you open up the app for the very first time. It is not an exaggeration to say that you will be blown away by what you see.
To add to the amazing design, you will be able to access everything that you are able to access when playing on a desktop device. Do they give us football fans plenty of betting options? You bet they do!
This app is available for download to those who have iOS and Android devices.
NetBet
If you are after an app that will give you a great betting experience, then you cannot go too wrong if you decide to download the NetBet app.
A great thing about this app is that it is really easy to navigate, and you will be able to get to grips with it in a matter of minutes.
When you are using this app, you will be able to find everything that you can find on the NetBet Desktop site. And yes, you guessed it, there is plenty here for us Nigerian football lovers.
Once again, you will be able to download this app if you have an Android or an iOS device.
Rating of the TOP 5 Apps
In the table below we have given each of these apps a rating out of 5.
| | |
| --- | --- |
| App | Rating |
| Bet9ja | 5/5 |
| 22Bet | 5/5 |
| 1XBet | 5/5 |
| NetBet | 5/5 |
As you can see, all four of them score top marks. You might think that we are exaggerating here or that we get some sort of commission from these bookmakers for promoting them, but that is honestly not the case. It is just that we have tried out all of these four apps and have found absolutely nothing wrong with them.
Therefore, if you want a great app sports gambling experience, we highly recommend you check all four of these out and download the one that appeals the most to you.