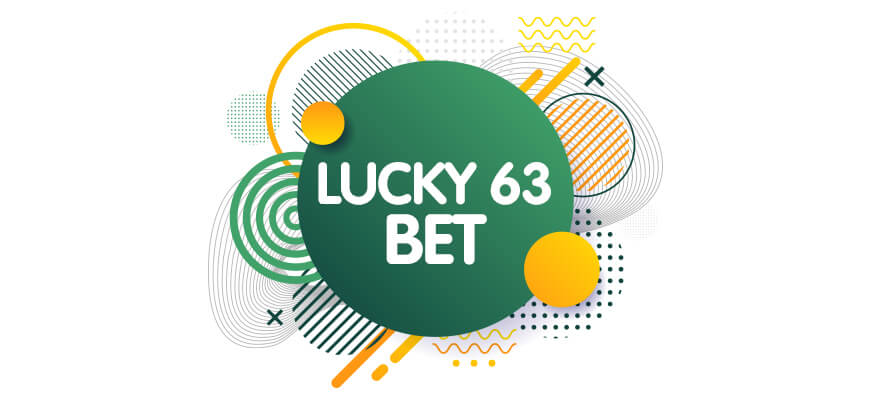 If you have read our pages about Lucky 15 bets and Lucky 31 bets, then you will already know a thing or two about multiple bets. If you have not yet read them, then we highly recommend that you do. It will not take you long to read them and you can learn an awful lot. There is one other type of bet in this family, which is known as a Lucky 63 bet. This is what we will be taking a much closer look at right now.
What is a Lucky 63 Bet?
This is the biggest Lucky Bet of all and there are no prizes for those of you who guessed that it is a full cover bet that consists of 63 individual bets. This is a big number when it comes to betting, which is why punters who make such bets will often put small wagers on them. For instance, even if you just place N50, the whole bet overall will end up costing you N3,150. When you are making such a bet, you will pick six different selections.
Why is this type of bet popular?
The Lucky 63 bet has become a popular type of bet due to the fact that the many accumulators that it is made up of can lead to huge amounts of profit.
The amount that you go on to win will obviously depend on how many selections you get right as well as the odds of the selections that go on to win.
How to win?
You will need only one win from your six different selections in order to see some money returned to you. However, obviously, if you only get one selection right out of six, the money that you get back will not usually be enough to cover your wager.
The table below shows how this type of bet is broken down:
| | |
| --- | --- |
| Type of Bets | Number of Bets |
| Single | 6 |
| Double | 15 |
| Treble | 20 |
| Four-fold | 15 |
| Five-fold | 6 |
| Six-fold | 1 |
Bookmakers That Offer to Place Lucky 63 Bets
Example of a Lucky 63 Bet
By giving you an example of a Lucky 63 bet, we can show you how important the accumulators are when it comes to increasing the returns of this wager.
Let us pretend that we have bet on six different horse races and the odds for each particular horse can be seen below. Rather than create silly names for the horses, we have just decided to call them Selection 1, 2, 3, 4, 5 and 6.
• Selection 1 has odds of 3.00
• Selection 2 has even odds
• Selection 3 has odds of 2.25
• Selection 4 has odds of 4.00
• Selection 5 has odds of 1.90
• Selection 6 has even odds
We decide to place a $0.10 stake, which means our total wager works out at $6.30.
| | | |
| --- | --- | --- |
| Bet Type | Number of Bets | Returns |
| Singles | 6 | 1.52 |
| Double | 15 | 9.40 |
| Treble | 20 | 30.63 |
| 4-Fold | 15 | 55.31 |
| 5-Fold | 6 | 52.61 |
| 6-fold | 1 | 20.62 |
| | | 170.08 |
How to Place a Lucky 63 Bet
For novices, Lucky 63 bets can be quite confusing, but with a bit of time and practice, they will become second nature to most. However, just like with Lucky 15 bets and Lucky 31 bets, placing a Lucky 63 bet is something that is pretty easy.
Below we have explained how this is done.
Sign in and go to the horse racing betting page (or whatever sport you want to bet on).
Choose the six selections that you think stand a good chance of winning. Click each selection so that it is added to your betting slip.
Decide how much cash you would like to place on this bet. Remember that your cash value will be multiplied by 63.
When you are content, add the number you have decided on in the Lucky 63 box and submit your bet.
Tips for Lucky 63 Bets
Lucky 63 bets are concerned with cumulative odds. This means that lower odds can be added, and you will still end up with some decent odds overall.
Furthermore, using lower odds will improve your chances of the bet being a winner as what you are basically doing when selecting lower odds is choosing the outcome that is more likely to happen. This type of bet is great in sports such as horse racing as even one of the favorites in the race will have odds of at least 4.00, possibly even higher.
However, in a sport such as football, a team with odds of 4.00 is going to be the underdogs. Therefore, when it comes to Lucky 63 bets, we highly recommend that you place one if you are having a bet on a sport such as horse racing.
Our View on Lucky 63 Bets
Lucky 63 bets, just like with every other type of bet out there, has its advantages and disadvantages. We will now have a look at some of these.
Advantages
Like other full cover bets, the main advantage of a Lucky 63 bet is that you will still see some money returned to you even if you do not get all six of your selections right. At times, you might only get a small amount of money back, but this is still better than nothing. Sometimes, if you manage to get two or three selections right, you might even get enough back to cover the bet that you placed. This will obviously depend on how much you staked as well as the odds of the selections that won.
A Lucky 63 bet will obviously cost you quite a bit more than your average accumulator, but your chances of seeing some sort of return are significantly higher.
Disadvantages
The main disadvantage of a Lucky 63 bet is that any money that you decide to stake will be multiplied by 63. Thus, depending on the amount that you would like to stake, your final wager could be quite hefty, to say the least.
For instance, if you wager N1,000, the total bet will cost you N63,000. Therefore, before you finalise you Lucky 63 bet, make sure that you are certain that you can afford to lose all of the stake. If luck is not on your side and you do not get a single selection right, you will lose all that you wagered.