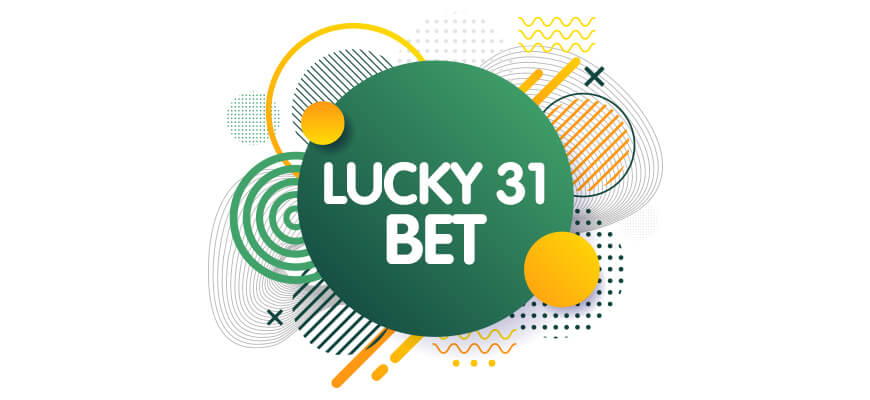 Sometimes you might hear the words "lucky bets" being mentioned and think that someone is talking about someone getting lucky with some bets that they have placed. However, Lucky Bets are actually types of multiple bets. There is a Lucky 15 bet, Lucky 31 bet, and a Lucky 63 bet. In this article, we are going to take a much closer look at what a Lucky 31 bet is. The other two have their own pages.
What is a Lucky 31 Bet?
If you have read our Canadian bet page, then you will know what it is. If you have not read it yet, then we highly recommend that you take five minutes to do so. This is because a Lucky 31 bet is similar to a Canadian bet. Both bets are created using five different selections, but the Lucky 31 includes winning singles whereas a Canadian bet does not. When you make this type of bet, you are basically creating 31 bets, which is where it gets its name from.
The table below shows exactly how a Lucky 31 bet is broken down:
| | |
| --- | --- |
| Type of Bets | Number of Bets |
| Single | 5 |
| Double | 10 |
| Treble | 10 |
| Four-fold | 5 |
| Five-fold | 1 |
When you place a Lucky 31 bet you are basically hedging your bets as it is possible to see a profit if just 4 of your 5 selections go on to win. All of the bets in your Lucky 31 (apart from the singles) work as single multiple bets.
For example, all of your trebles are not linked, which means that any returns you might get from one treble will not be used a wager on the next one. However, in that same treble, the individual selections are linked to each other (exactly how it would be with a normal treble).
What this means is that not all selections in a Lucky 31 bet has to win – you need just one winning selection to see a return.
Bookmakers That Offer to Place Lucky 31 Bets
Example of a Lucky 31 Bet
In order to provide a clearer understanding of what a Lucky 31 Bet is, we shall now give you a detailed example. We are going to use football once again in our example.
We take a look at the Premier fixtures for a particular weekend and find five teams that we would like to bet on. The teams and their odds can be found in the table below:
| | |
| --- | --- |
| Team | Odds |
| Liverpool | 1.80 |
| Chelsea | 1.75 |
| Burnley | 1.90 |
| Aston Villa | 3.00 |
| Norwich City | 4.00 |
Since the norm, while playing full cover bets is to pay more attention to the lower odds, the singles are not where the nice profits come from. The five-fold accumulator from this example will see $72.16 earned from a $1 stake if it goes on to win. The overall return of this particular Lucky 31 bet is $447.00 from the $31 stake that was place.
If all five singles win, the total return stands at $12.36. Once the $5 stake has been taken away, it is not much of a profit. In the table below, we have broken down the returns from each type of bet from the example given above.
| | | |
| --- | --- | --- |
| Type of Bet | Numbers of Bets | Returns ($) |
| Singles | 5 | 12.46 |
| Double | 10 | 60.14 |
| Treble | 10 | 141.01 |
| Four-fold | 5 | 161.22 |
| Five-fold | 1 | 72.16 |
| | | 447.00 |
How to Place a Lucky 31 Bet
You might find it a bit tricky to come to terms with what a Lucky 31 bet is, but you will get there eventually. One thing that you should not find too tricky though is placing a Lucky 31 bet. The process of placing such a bet has been outlined below.
Open your bookmaker account and head on over the sports betting page of whatever sport you would like to bet on
Once there, find 5 events that you would like to bet on and select them so that they will be automatically added to your betting slip.
Once you have done this, your next step is to decide how much you are willing to stake on this bet. Remember that the cash amount that you choose will be multiplied by 31
Once you have made your mind up, add the figure in the correct box and then place your bet.
Tips for Placing a Lucky 31 Bet
The most important thing to check when placing a Lucky 31 bet is the odds. It is common to find gamblers looking at favourites in order to try and ensure some winning selections. Then they might add a couple of underdogs in order to boost the potential profit.
The best strategy for a Lucky 31 bet is to go for some high odds and let those low odds work wonders in the cumulative process on the multiples.
Our View on Lucky 31 Bets
Every betting type has its advantages and disadvantages. Now we shall take the time to see some advantages and disadvantages of Lucky 31 bets.
Advantages
The main advantage of a Lucky 31 bet is that it offers full coverage. This means that you will no longer get that feeling of frustration when you choose winning selections and still do not get any money back from the bookie. Sometimes it might only be a small return, but if it covers your bet or gives you a tiny bit of profit, all is good.
When you place an accumulator, you will need all of your selections to come true if you want to see some money added to your account. While multiples will cost you more money, you have a much better chance of seeing a return. For instance, if you make a five-fold accumulator for a horse race and get three out of five correct, you will get no return. However, if you placed the same bet as a Lucky 31, you have 7 wins in total. One of your winning bets would be a treble, which should give you a tidy return.
Disadvantages
Obviously, the main disadvantage with a Lucky 31 bet is that your stake will be multiplied by 31.
Therefore, depending on how much you want to stake, you could end up with a very large final wager. If your luck is completely out and you end up not getting a single selection right, you will lose all of that wager. Therefore, when you are making a Lucky 31 bet, you always need to take into account whether your improved chances of winning are worth the higher wager.