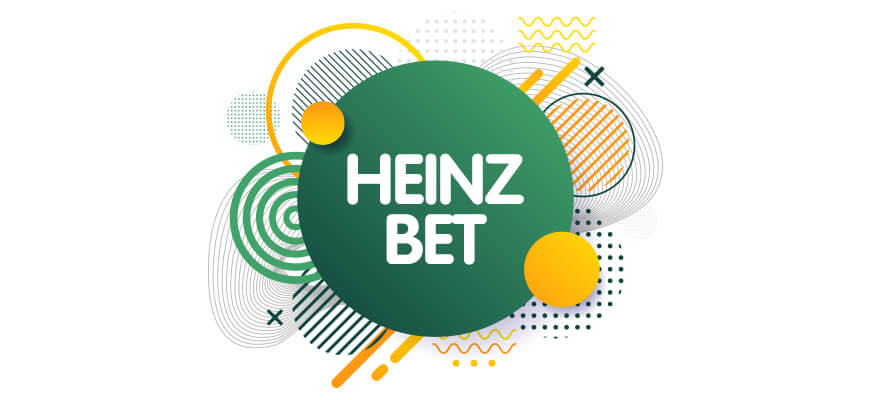 A Heinz bet is a wager that gets its name from the fact that it is made up of 57 different bets. It actually named after the famous Heinz 57 baked beans. Below we will teach you everything that you to know about a Heinz bet.
What is a Heinz Bet?
A Heinz bet is a full cover bet. What this means is that accumulators, doubles, and trebles are formed. Each is an individual bet in its own right, which means that each one has to have its own stake. Due to this, when you are making such a bet your initial outlay can be quite high.
For example, if you make a N1,000 Heinz bet, you will actually have to place down a stake of N57,000. The table below will reveal exactly how a Heinz bet is broken down.
| | |
| --- | --- |
| Part | Number of Bets |
| Double | 15 |
| Treble | 20 |
| Four-fold | 15 |
| Five-fold | 6 |
| Six-fold | 1 |
| Total | 57 |
The bets in a Heinz bet are multiples, which means that the money collected from the first section is placed on the second section and so on. Therefore, if one leg in an individual multiple loses, that whole bet does.
However, this does mean that the whole Heinz bet crashes and burns. You will probably need at least two winning selections in a wager to see some returns, but this is unlikely to make you a profit.
There is no general rule about how many selections you will need in order to make a profit as this depends entirely on the pricing of each of your selections. However, if they are all the same price, then the example we have given below is a good indication as to what to expect.
Let us say that you bet the equivalent of $1 on a horse racing Heinz bet for a stake of $57. Each horse has odds of 4.00.
0 selections win: $0 return and a loss of $57
1 selection wins: $0 return and a loss of $57
2 selections win: $16 return and a loss of $41
3 selections win: $112 return and a profit of $55
4 selections win: $608 return and a profit of $551
5 selections win: $3,104 and a profit of $3,047
6 selections win:$15,600 and a profit of $15.543.
Usually, three winning selections will allow you to break even, while four or more should see you make some sort of profit.
When you get six selection wins, you can see where the huge returns come into play.
TOP 3 Bookmakers that Offer to Place Heinz Bets
Example of a Heinz Bet
In order to give you a better understanding of a Heinz bet we are going to provide you with some examples. The first example will be a winning Heinz bet in horse racing, while the second example will be a losing Heinz football bet.
Winning Bet
Since each bet in a Heinz is a multiple, you can generate some large cumulative odds. To see how this can happen, below is a winning horse racing Heinz bet.
Penny Total – 2.50
King's Elbow – 1.72
Arnie's Forgetfulness – 4.00
Fine Kollar – 1.62
Kollar Filly – 2.80
Stripy Zebra – even money
You place $1 on each for a $57 wager.
If all six selections go on to win, meaning that your 57 bets win, you will see a return of $1407.36 from a $57 stake. But how can you win the big money? Well, that starts to roll in when the accumulator comes into play.
The six-fold accumulator in the example above will see a return of $156.25 from the $1 that was staked on it. However, remember that this is the bet that has the most risk as you will need to get all six selections right in order for you to win.
Losing Bet
What you will find below will give a better idea as to how losing selections can start to have a negative effect on your Heinz bet.
Numerous different scenarios can happen in your Heinz bet, so things can start to get a little bit complicated. Therefore, you should always make use of a betting calculator to test out various scenarios from having all of you six selections win to having one or two legs lose and so on.
Nevertheless, even then it is not that simple because things will turn out differently if Team B was the only one that lost or if Team D was the only one that lost. Why is this the case? Well, these two teams will have had different odds.
Leicester – 2.50
Newcastle – 4.00
West Ham – 1.58
Chelsea – 2.10
Brighton – 2.50
Wolves 1.72
Once again, you have placed $1 on each for a total stake of $57.
If all six of the teams that you chose were to go on to win, you would see a return of $1322.35.
Although, if Newcastle was the only team to lose, then your returns would drop down to $256.14.
However, if West Ham (with the shortest odds) was the only team to lose, then you would get a return of $504.01. Therefore, you can see the importance of the odds.
If Wolves and West Ham both lose then you would receive a $177.78 return from those losing selections. Although, if Chelsea and Newcastle are the two losers instead, your returns will be just $77.00. However, remember that your actual profit is your return minus your stake, so in this latest scenario your profit would be just $20.
How to Place a Heinz Bet
Although a Heinz bet can be quite confusing to the uninitiated, placing one is pretty simple. Below we have given you the process that you will need to go through if you want to place your first Heinz bet.
Enter your account and decide what sport you are going to place a Heinz bet on.
Once you have decided, choose your six selections and add them to your betting slip
On your betting slip (usually located on the right), locate the Heinz box and enter the stake that you would like to bet.

Please remember that your stake will be multiplied by 57.

If you are definitely happy with your choices and your stake, confirm your bet. Well done, you have now officially placed your very first Heinz bet!
Tips for Placing a Heinz Bet
Whenever you are placing a Heinz bet you should always do a full assessment of the odds.
Do you bet on the favourites to improve the chance of you having more selections win, or do you bet on the underdogs to try and win more money? If you select the higher odds, you will be able to get a bit of coverage against the initial stake that you placed.
If only two of your selections win, will you be able to cover your wager if the two that win are those with the lowest odds out of the six selections? As you are putting down a 57x unit wager, it is very hard to cover it completely. However, higher odds do at least help you to decrease your losses.
Our Opinion about Heinz Bets
Below we will speak about the advantages and the disadvantages of a Heinz Bet.
Advantages
The major advantage of this type of bet is that it gives you plenty of ways to win. You will get money back if you manage to get at least two selections right (although probably not enough to get your money back).
It also gives you the opportunity to land huge sums of money from you 3, 4, 5, and 6-fold bets. Heinz bets have become very popular at horse racing events as here you get the opportunity to combine six selections with huge odds.
If you select horses with high enough odds and they all come in, you could become a millionaire off of the back of just a $0.10 Heinz – or a total stake of $5.70.
At the end of the day, a Heinz bet is something that you should place for entertainment. Can you imagine how much more exciting a day at the races can be if you place a Heinz bet?
Disadvantages
Any type of bet that requires you to multiply your wager by 57 is one that is going to bring a bit of a risk. For instance, if you are completely wrong and get none of your selections right, then you could end up losing quite a large sum of money. With the majority of Heinz bets, you will need to get at least three selections right in order to see some sort of profit – unless you decided to back some huge outsiders and get very lucky.
Usually, the bookmaker that you have an account with will automatically work the Heinz bet out for you, however, there are some that do not, which means that you will have to place it manually. This can be a real headache and you could end up making a lot of mistakes. Therefore, we recommend that you only place a Heinz bet if the bookmaker will automatically work it out for you.