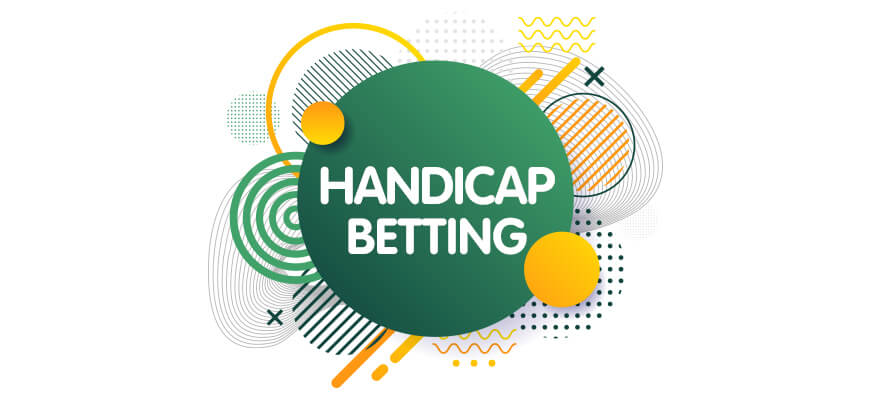 Handicap betting is a type of bet that people love to make in point sports such as football, basketball, rugby, and tennis. It is also common for handicaps to be used in horse racing. This type of betting affects how the odds are presented and it is really important that you have a solid understanding of this bet so that you can go on to place efficient handicap bets. Once you have read this, you will know all that you need to know about handicap betting.
What is a Handicap Bet?
A handicap betting, also known as a line betting or points betting, is a process where a bookie turns a sporting event in which the odds are varied into one where it is more of an even contest. This is done by giving an advantage or a disadvantage to those who are taking part in the event.
When it comes to points-based sports, the bookmaker creates an even money contest by giving points to the side that they believe to be the underdogs.
Although handicap betting is now more popular for sports such as football and tennis, it was actually first created for horse racing as a means to make all of the horses equal. Handicaps were applied depending on the age, breed, form, class, distance, jockey and so on and so forth. This is what allows jockeys and horses of different skills and age to compete in the same weight.
Bookmaker Which Has Handicap Betting
Example of a Handicap Bet
We will now give you a detailed example as we feel that this is the best way to help you understand what a handicap bet is. Once again, we will use football and the English Premier League to help us to get our point across. Let us pretend that you are a Chelsea fan and they will be playing Burnley on a Saturday afternoon.
Chelsea are playing at home and have won five games on the bounce, meaning they are now in one of the coveted Champions League spots, whereas Burnley have lost their last five matches away from home. The normal odds have Chelsea as 1.60 to win and Burnley at 6.00 to win.
However, when you look at the handicap betting market, you will see that there are some minus numbers next to Chelsea and some positive numbers next to Burnley.
| | |
| --- | --- |
| Team | Odds |
| Chelsea (-1) | 1.80 |
| Burnley (+1) | 3.50 |
| Chelsea (-2) | 2.20 |
| Burnley (+2) | 2.00 |
The minus number will be the number of goals that are taken away from Chelsea at the beginning of the match, while the positive number will be the number of goals that are awarded to Burnley before the match starts.
Therefore, if you place a bet on Burnley (+2) at odds of 2.00, it means that Burnley will effectively start the game with a 2-0 lead and Chelsea will need to score 3 goals without reply in order to beat Burnley and prevent you from winning your bet. Of course, if they go on to win 2-0, you will also not win your bet as the match will be considered a draw.
If, on the other hand, you go for Chelsea (-2) at odds of 2.20, it effectively means that Chelsea will start the game with a 2 goal deficit. Once again, Chelsea will need to score 3 goals without conceding in order to win you the bet. If they win 2-0, it will a draw once again.
Some Bookies Offer Asian Handicaps Too
Sometimes you will come across Asian handicaps betting odds and you might be confused by what you are seeing at first. However, you will be happy to hear that they are a lot simpler than they seem. Asian handicaps are great because they remove the possibility of you losing your bet because of a draw.
So, let us give an example using the same teams that we used above. Let us say that you place a bet on Chelsea to win with a handicap of -1.5. In this scenario, in order to win your bet, Chelsea must beat Burnley by 2 goals or more. If they do not, then Burnley will be considered the winners.
How to Place a Handicap Bet
You will be happy to hear that placing a handicap bet is just as simple as placing a single bet. Below we have briefly outlined the process that you will need to go through in order to put down a handicap wager.
Go on the bookie's website and sign in to your account. Then head on over to the football bets page (or the betting page of whatever sport it is that you would like to place a handicap bet on).
Find the match that you want to bet on and click on it so that you are taken to the available markets
Scroll down the page until you come to the handicap section. Select your handicap and it will then be automatically added to your betting slip that will usually be found on the right of the page.
All that is left is for you to decide how much you would like to bet on this outcome. Once you have decided, add it to the stake box.
Once you are you are happy with your selection and stake, click on the "Submit Bet" button and you will have just placed a handicap bet.
Handicap Betting Tips
Sometimes you will be looking at some odds so that you can place a couple of bets to lighten up a boring Saturday afternoon, but soon realize that there are not really that many enticing odds available because all of the matches that are on involve top teams against teams near the bottom of the table. Or maybe it is cup competition time and all the teams from the Premier League are playing sides teams from lower leagues.
You could put some money on some of the underdogs to win (everyone loves a giant-killing), but you will still stand a high chance of losing your money. Therefore, in this scenario, we recommend that you place some handicap bets on the favourites to firmly boost the odds in your favour.
For instance, if Manchester City are playing Norwich City then there is a good chance that Manchester City will score goals for fun. Therefore, you could consider spicing things up a bit by giving them a 3 goal handicap, meaning that they would have to win the match at least 4-0.
Therefore, whenever there are not many good odds that you can take advantage of because the two teams playing are considered to be a gulf apart, we highly recommend that you take a look at the handicap betting markets.
Our Opinion of Handicap Bets
Below we will have a quick look at some of the advantages and disadvantages of handicap betting.
Advantages
Bookmakers are the ones who have to evaluate the two teams and decide how much of a handicap the underdog should be given. They usually determine this by looking at the recent matches between the two teams, the form that each team is currently showing, home advantage, financial strength, and whether the team is missing some of its best players due to injuries or suspensions.
When they have taken these factors into consideration, they decide on the handicap odds that they are going to give. Most of the time, the bookmaker will provide correct handicap odds, but they are not right all of the time. Sometimes one of the teams will end up with a slight advantage and this is where you can pounce.
Another great thing about handicap betting is that they can add entertainment and value to what would have been a dull day of betting. Nobody likes watching one team stick 5 goals past another team and most people will probably turn the game off at some point. However, those who have placed a N2,000 -4 goal handicap bet, for example, will be thoroughly entertained by what they are witnessing.
Disadvantages
There are not many disadvantages with handicap betting, but there are two things that may prevent punters from making such a type of bet.
For instance, when you always put money on your favourite team, it can become very easy to be ruled by your emotions. If you let your emotions get the better of you while betting, you could end up losing quite a sum of money. Therefore, when handicap betting, we highly recommend that you do not bet on your own team so that your love for them will not overcome your logic.
Also, handicap betting is not available for all sports. In general, you will only find handicap betting markets for team sports. This means that if you would like to bet on a boxing fight or cycling, you will not be able to find a handicap betting market.