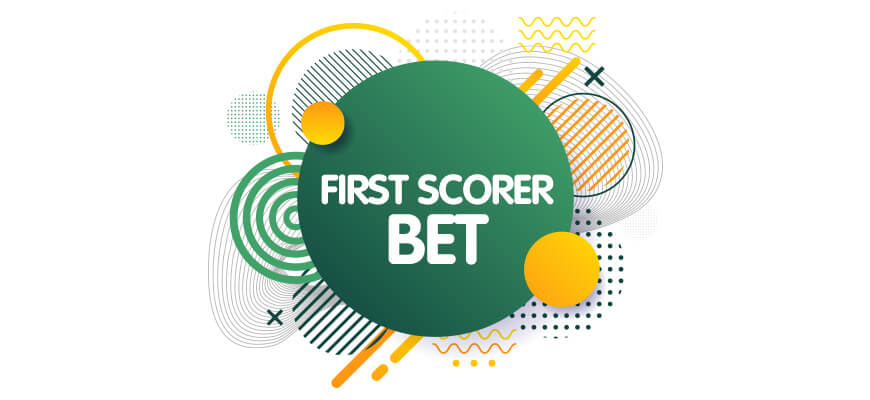 We do not think that is an exaggeration to say that every Nigerian that has a sportsbook account has bet on a football match at some stage. Football is the most popular sport in the world and us Nigerians are huge fans as well. We all love to follow some of the biggest and best leagues in the world as there have been plenty of Nigerian footballers playing in them. A common football bet is the first scorer and we shall explain all you need to know below.
What is the First Scorer Bet?
Well, you do not need to have a PhD in rocket science in order to work this one out. As the name suggests, with this type of bet you are simply betting on who you think will score first in the match that you are betting on. If they score the game's first goal, you will win your wager, while you will obviously lose if they do not score first. It really is as simple as that.
Which Bookmaker Offer the Place a First Scorer Bet?
Example of First Scorer Bet
Let us imagine that Tottenham Hotspur are playing their fierce rivals Arsenal in the Premier League. There is a lot of talent on display on both teams, so you decide to have a look at the odds that are being offered for each player to score first.
You know how prolific Harry Kane is in front of goal, but so do the bookies. Therefore, he only has odds of 2.50 to score the game's first goal. You can more than double your stake if you place a bet on this and win, but you should always check to see whether there is more value elsewhere.
| | | |
| --- | --- | --- |
| Player | To Score First Goal | To Score Anytime |
| Harry Kane | 2.50 | 1.56 |
| Pierre-Emerick Aubameyang | 3.75 | 2.20 |
| Son Heung-Min | 3.90 | 2.30 |
| Alexandre Lacazette | 3.90 | 2.30 |
For example, you know that Pierre-Emerick Aubameyang is just as lethal in front of goal as Kane is, so you check his odds and find them to be 3.75. These are much better odds and you can nearly quadruple your money if you end up winning.
Therefore, you decide to stick N2,000 on Aubameyang to score the first goal in the game. He goes on to do exactly that, even though Arsenal still lose 2-1 thanks to a Kane brace.
However, unless you are an Arsenal fan, you do not care because you have earned yourself a profit of N6,875.
How to Make a First Scorer Bet?
So, if you would like to try a first scorer bet, how do you go about doing it? Well, once again, it is a pretty simple procedure and we have taken the time to outline the process below. However, please keep in mind that it might be slightly different depending on the bookmaker that you have an account with.
Sign in to your account and head on over to their football betting page.
Once there, find the "Player" market and open it up. If you cannot find it, then simply open up all the markets and use Ctrl + F to search for the word "Scorer"
If the bookie you have an account with allows you to bet on first scorer (most will have such markets nowadays), you simply then have to use your footballing knowledge to choose a player.
Once you have made up your mind, select their odds and it will be added to the betting slip. Your next decision is to choose how much money you are going to wager on it.
Once you have decided, input the amount into the stake box and then click on the "Submit Bet" button.
First Scorer Bet Tips
When you are trying to decide which player to pick, there are plenty of things that you really should take into consideration. There are different types of players that you should consider when you are making this type of bet. We will now take a look at this below as this is something that can help improve your chances of coming out a winner.
Main Man
This will usually be the centre forward or the attacking winger and you will usually find odds between 2.00 and 5.00 when going for one of these players. When making this type of bet, you need to consider who your selected player will be playing against.
For instance, Mohammed Salah is always up there to score first when Liverpool are playing, but if he is playing against a tough team in the Champions League, it will be harder for him to score. Unfortunately, the odds never seem to increase that much. If you do not want to take a risk, the main man is your best option.
Penalty Taker
Penalties are appearing more and more in the game that we love thanks to the introduction of VAR. The 2018 FIFA World Cup helped to highlight this. Therefore, if you want to place a first scorer bet, it is always worth considering the penalty taker. Often this will be the main man, but sometimes it will be a defender or a low-scoring midfielder. In this case, it is worth considering them as the odds will be much better.
For instance, let us take Crystal Palace as an example here. Luka Milivojevic takes their penalties and he has scored ten of them this season. For the first scorer, he will probably have odds anywhere between 15.00 to 30.00.
The Defender Who Comes up for Set-Pieces
Many games are cagey affairs where the first goal is a header from a free-kick or a corner.
During the last World Cup, England were the kings of set-pieces as Harry Maguire and John Stones scoring headers for fun. They even scored the first goal in a couple of matches. Just because they are defenders, their odds for being the first scorer would have been anywhere from 25.00 to 45.00. So, sometimes it is worth taking an educated guess on a defender opening the scoring.
Those Who Score Once in a Blue Moon
There are players who do not take set-pieces and score very rarely. Players such as Gary Neville. In his prime, he was one of the world's best right-backs, but he just never scored any goals. There are also players who are often on the bench that you consider.
We do not really recommend this, but sometimes it could be worth the risk as these types of players will often have extremely high odds to score first that can be as much as 150.00.
Our Opinion of First Scorer Bets
Below you can find some advantages and disadvantages of placing this type of bet.
Advantages
Not only can this type of bet see you win a decent sum of money, but they are also very exciting as well. Let us say that you have gone for Sergio Aguero to score first in a match against Bournemouth. If you are watching it, every time that he touches the ball you will be willing him to do something magical with it.
When someone else has the ball and they are running towards the goal, you will be sitting there urging them to pass to Aguero so that he can score. In other words, you will live every second of the game until that first goal has been scored. If that first goal is scored by someone other than Aguero, you will be pretty annoyed. If that is not pure entertainment, then we are not entirely sure what is.
Disadvantages
This type of bet can be very exciting, but one disadvantage about it is that they are not very easy to win. Just think about it, if you have bet on one player to open the scoring, there are another 19 outfield players that can ruin that for you.
So, if you are looking for pure entertainment with the possibility to win some extra money, this is a type of bet that you should consider. However, if you only care about winning money, perhaps this is not the best type of bet for you.