Netbet - Combination Betting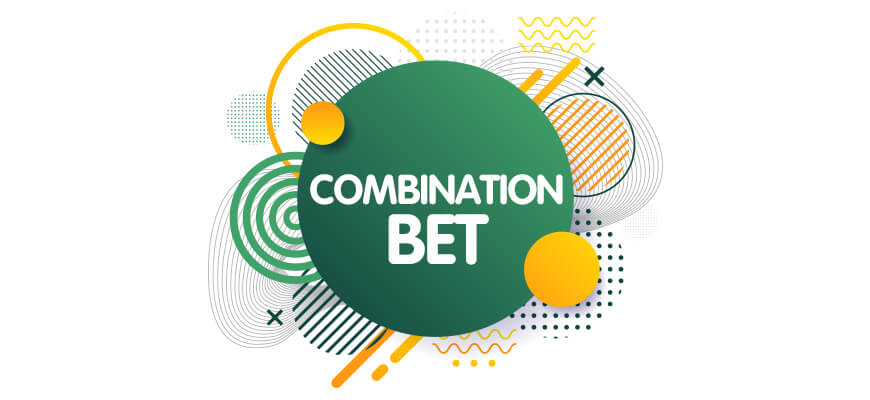 One of the ways that experienced gamblers like to make things more exciting and more profitable is by placing a combination bet. But what exactly is a combination bet and how do you place one? Well, our friend, you can find all of the answers to your questions below.
What is a Combination Bet?
A combination bet sometimes referred to as a system bet, is a popular type of bet for those sports gamblers who love to regularly bet on sports such as football and horse racing – although, we must add that you can place a combination bet on whatever sport or markets that you feel like. As the name of this type of bet suggests, a combination bet betting slip will have multiple selections.
If you have heard of an accumulator bet, then you might be sitting there thinking that it is exactly the same. However, this is not the case. With an accumulator bet, you place one stake for all of your selections and if you get every selection right, then you will end up with a nice profit. However, if just one of your selections goes on to let you down, you will lose the whole bet. We have a dedicated page for accumulator bets, so head on over there if you would like to find out more about this type of bet.
On the other hand, with a combination bet, you will be placing a stake on each individual selection. Therefore, if you go on to win them all you will get a nice profit, but if one lets you down you will still receive some money. In other words, a combination bet gives you the opportunity to hedge your bets. This is the major difference between a combination bet and an accumulator.
Bookmakers that Offer to Place Combination Bets
Example of a Combination Bet
We will now provide an example to give you a better understanding as to how this type of bet works. Instead of football, we are going to use horse racing in our example.
During a horse racing event, there will usually be no fewer than six races throughout the day. Now let us say that you have N4,500 to wager. You could, if you so wished, place all N4,500 on one horse in a single race. However, if that horse goes on to lose, you have lost all of the money that you have to wager in a single wager and the rest of the horse racing event will be pretty boring, to say the least.
Instead, you could decide to wager N1,500 on a horse in the first three races. This is a total stake of N4,500, which can be said to be a combination bet that is composed of three single bets. If all three horses have odds of 3.00 or more, a profit will still be seen even if just one of them wins. If all three go on to win, then you will be a very happy person indeed.
As this simple example has shown, a combination bet helps to reduce the risk of losing all of your money at once. Even if you lose two of your three selections, it does not necessarily mean that you will lose all of the money that you have set aside for the day.
How to Place a Combination Bet
When it comes to placing a combination bet, the process is pretty straightforward. Below we have outlined what you need to do should you feel like placing a combination bet:
Find a sport that you like and the events that you would like to place a wager on.
Once you have decided on this, select the odds and they will be added to the betting slip, which is often located to the right of the screen.
Decide how much money you want to place on each outcome and place that value in the "Singles" box on the betting slip. So, if you have three selections and you want to place N1,500 on each, add this figure in the box and your total stake will sit at N4,500
If you are happy with your choices, click the "Place Bet" box and you will have just placed a combination bet
Combination Bet Tips
Sometimes we might want to place bets on a sport or market that we are not really familiar with. This is perfectly fine as variety, as everyone likes to remind you, is the spice of life. In our opinion, the more sports that you bet on, the more fulfilling your gambling experience will be.
If you are betting on a sport that you do not really know much about, then it is always good to go down the combination bet route.
Let us say that you want to bet on some NBA matches for a change, but you have not really been following the forms of each team or what have you.
You have done a bit of research (taken a look at the form of each team, where they are in the table, how they play when they are playing away from home, etc.) and think that you are ready to try your luck. However, instead of putting all of your eggs in one basket and placing an accumulator bet, you can hedge your bets by going for a combination bet. Thus, improving your chances of at least winning some money.
Our Opinion on Combination Bets
Below you can find the advantages and disadvantages of combination bets.
Advantages
When we are gambling, we never really know how much luck we are going to have on a particular day. Knowledge is important when it comes to sports gambling, but those who say that luck does not come into the equation are pretty naive if you ask us.
For instance, in the 2020 Premier League season, Liverpool's long unbeaten run came to a halt when they were defeated 3-0 by Watford. Now, everyone with a footballing brain would have said that Liverpool will win easily. However, they were played off the park by a team battling for survival and, without a doubt, there were many people who lost their accumulators that day because of this result.
This was not because of a lack of knowledge, but rather due to a lack of luck. One day we might have all the luck in the world, while other days we might have none at all.
Therefore, as we never know how lucky we are going to be on a particular day, it is always wise to hedge our bets and make a combination bet rather than an accumulator.
Disadvantages
Obviously, as you have hedged your bets, the potential returns will be considerably smaller than if you had gone for an accumulator and gone down the all or nothing route.